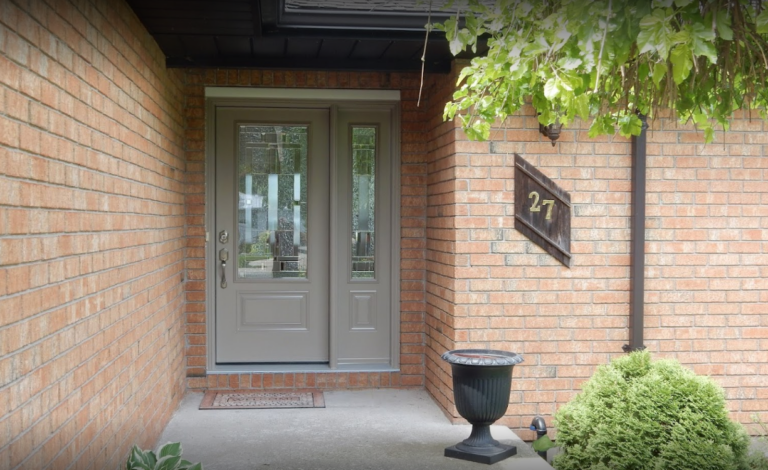 We were most pleased with the installation of our new entry door and side light. The two men involved were friendly and efficient. Their work seemed to be flawless. The head man also fixed a sliding screen door on a sliding door unit we purchased from Fersina seven years ago. That's good service! The product is excellent and transforms our entry into a bright and friendly space.
"I had a few windows replaced/fixed/installed and the whole team was very professional and knowledgeable. I thought one of my windows would be an issue but because they are so good at what they do they made it work and I ended up with a fantastic result. This project is a load off my mind. Will definitely use their services again for more windows in the future. Thank you!"
"Fersina installed windows throughout my home 22 years ago, and I have had to do zero maintenance to them. Last month a coil balance broke in one of them. (The thing that lets them slide up and down easily) I mentioned that I was pretty handy and would like to fix it myself. (Typical DIY guy) No problem... They supplied me with the parts and even showed me the process. That's what I call service!!! Can't recommend them enough, buy with confidence!!"
"I've just had my front door replaced, as well as two windows. I am soooo happy with the results and the service I received from the quote straight through to the installation!!! The total invoice was under $5000, so not a huge job for Fersina, but I was treated like I was spending a million dollars! I would highly recommend Fersina to anyone looking for quality work at a reasonable price. Thank you Greg, Sylvain, Hal and Marvin!!!"
"Fersina Windows replaced windows in our daycare centre. We are extremely pleased with the service, and the amount of detail given with the job. Their staff were more than kind in working around the children's schedule, and clean up was quick and efficient! Thanks!"
"We were so impressed by the very professional service we received from everyone we dealt with at Fersina. The installers, Marvin and Hal, are top notch - friendly and extremely efficient. We love the windows and our new steel door and storm door. We are also impressed with the quality of the windows and love the fact that Fersina make the product themselves. We would highly recommend Fersina and will always use their services going forward."
"Highly recommend Fersina Windows. Just had a new livingroom window installed , they did an amazing job. Very friendly and great prices. So happy with my new window. Thank you so much."
"Excellent experience on all levels. Quote was competitive and straightforward. Onsite measure was accurate and the rep had good suggestions to fine tune the window order. The install crew exceeded expectations . Hal and the crew did excellent work and provided great customer service. The job was completed a month ago no issues with the product or the work."
"Great products. Great service. Professional installation. Will order from them again."
"From the inception of quoting to the completion of work they were excellent. All material arrived on time. Wade and his team including Ross did an absolutely brilliant job on installing and clean. The whole experience was flawless. This is our 3rd installation from Fersina and they never disappoint."
Click below to see more customer reviews from Google, HomeStars and TrustedPros