EUROPEAN STYLE DOORS

Fersina Windows also produces custom vinyl door systems to meet your requirements. Over-height doors and widths from 24″ to 45″ wide can produce a spectacular effect. Shaped doors are also available in round-top and camber-top styles.
Included with every Fersina door is a high security, multi-point lock with lever handle. Close the door to latch, pull the lever handle up 1/4 turn and the door seals mechanically. NO air leakage with this door system!
Fersina vinyl garden doors provide maximum visibility and ventilation. Standard sliding screens or optional retractable Phantom screens are also available.
Sidelites and transom lites can give you home the classic design and appearance desired by homeowners.
Standard sizes and configuration, or custom sizes will allow these doors to meet all of your needs.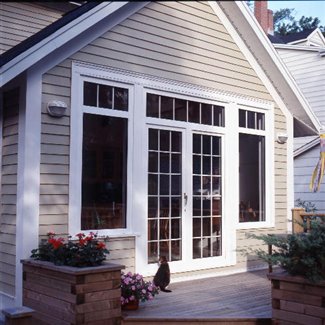 Speak to a Fersina representative for advice on adding this premier door system to your existing or new home.
FERSINA VINYL DOORS FEATURE:
All vinyl construction.
Multi-point locks are included with every door system, improving the aesthetics and providing maximum security
All functions operated by a single lever
Attractive, energy-efficient and low maintenance doors
Heavy duty 2mm exterior walls
Steel-reinforced multi-chamber design for rigidity and insulation
Numerous glazing options available
Standard white colour available, only
Internal grills available in Georgian, contemporary and pencil brass